In a lab trial, Nokia has demonstrated a 65Tbps transmission over a 6,600 km single mode fiber using submarine grade dual band erbium doped fiber amplifiers. 
Alcatel-Lucent Submarine Networks (ASN) and Nokia Bell Labs said that the capacity was akin to more than 10 million HDTV channels being streamed simultaneously, and was 13,000 times the capacity of the first submarine amplified transatlantic system installed in 1995,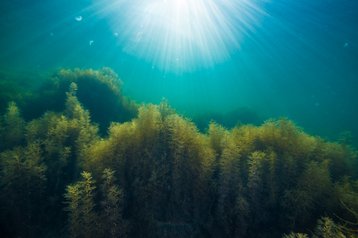 Building the ocean backbone
"This new record is the latest in a long series of achievements by Alcatel-Lucent Submarine Networks over the past 20 years, with breakthroughs that have transformed long distance data transmission," Olivier Gautheron, CTO of ASN, said. 
"It also underlines our strategic focus on R&D to raise the bar for undersea fiber-optic technology as our researchers continue to develop new solutions to help traditional and webscale operators cope with increasing requirements for speed, capacity and cost-effectiveness."
Marcus Weldon, president of Nokia Bell Labs and Nokia CTO, added: "The future digital existence where everyone, everything and every system and process is connected will require a massive increase in network capacity and the ability to dynamically optimize this capacity.
"Probabilistic Constellation Shaping extends the limits of current optical transmission by utilizing novel modulation techniques to dramatically improve the performance and capacity needed for the new digital era that will be enabled by the Future X Network."
The digital signal modulation energy-efficiency enhancement scheme Constellation Shaping improves on other modulation schemes by transmitting low-energy signals more frequently than high-energy ones.
Probabilistic Constellation Shaping sees shaping parameters change based on predefined terms, and previously proved successful when Nokia Bell Labs, Deutsche Telekom and the Technical University of Munich used PCS technology to achieve 1Tbps per channel speeds over a terrestrial optical network.
For more on submarine cables, their history, and their future, be sure to check out our latest feature on the industry from our October magazine.