A new data center in Thunder Bay, Canada has received a CAD$1m (US$743,300) development loan from the Northern Ontario Heritage Fund Corporation (NOHF). The facility will be used to centralize information between hospitals and medical centers in the Northwestern part of the province of Ontario.
The project, a collaboration between the Thunder Bay Regional Health Sciences Centre and St Joseph's Care Group, will see a 4,500 sq ft (420 sq m) data center erected in the local Health Services Centre. Construction is expected to be completed by the end of 2017, and the facility to be fully operational in late 2018. 
NOHF is part of the Canadian Ministry of Northern Development and Mines, and its purpose is to provide funding and support to local initiatives, from job creation to green energy generation and technology R&D.
Digitally dependent health services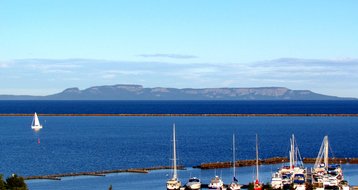 As was shown by the recent ransomware outbreak that saw NHS hospital staff across the UK having to close entire units, or, where possible, treat patients without access to records and revert to writing notes by hand, medical facilities are increasingly reliant on technology to operate.
"Everything is dependent on running off a computer system these days. Everything, right from not only your computer and your usual financial applications, but also all of our clinical equipment is dependent, access to digital health records, our lab equipment," said Dawn Bubar, the senior director of informatics for the Thunder Bay Regional Health Sciences Centre and St Joseph's Care Group.
"It's the backbone. If we were to lose our data center, our operations would pretty much come to a grinding halt." 
The new data center, as well as allowing medical facilities in the area to synchronize records and access them rapidly, is a safer way of storing patient data, Bubar said.
"Digital health records allow us to track all the access to health records. We know who opened the record and when, what time, what they looked at. By having the ability to store these systems we're able to then monitor the access to health records and ensure only appropriate access is being done."