American data center infrastructure management (DCIM) specialist Nlyte has reimagined another two of its products as cloud-based services.
Nlyte Energy Optimizer (NEO) and Nlyte Platinum Edition are now available on-demand, with the software deployment maintained in a cloud environment by Nlyte's staff.
The former enables monitoring and management of the power chain while the latter combines NEO with Nlyte's traditional DCIM offering.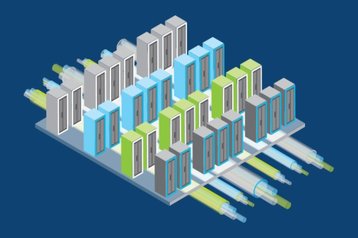 To the cloud!
Nlyte has been developing data center management tools for more than a decade. It launched a cloud-based version of its eponymous flagship software suite in January 2014, promising faster installation and flexible pay-as-you-go pricing. The company introduced a hosting service for the software earlier this year.
Now, it has added new deployment options for another two products. Nlyte Energy Optimizer enables real-time power and thermal management, data center monitoring, threshold alarming, branch circuit monitoring, and supports virtual PDUs.
Nlyte Platinum includes both NEO and Nlyte Enterprise Edition – the DCIM suite that the company is known for – to provide a complete "dock to decomm" data center management solution.
"Nlyte was the pioneer in delivering DCIM as a service and we continue our innovation to better match the changing needs of data center managers," said Niraj Desai, VP of Worldwide Field Operations at Nlyte.
"The announcement of our new Nlyte editions in either on premise or SaaS-based options, underscores our continued customer commitment to support their varying deployment preferences, and also provides flexible payment options. Nlyte offers the most robust and flexible DCIM solution in the industry and has built its business with a customer centric model that offers maximum flexibility to our customers – the improvements we are announcing today further raise the bar on this commitment to our customers."