The Neutral Internet Exchange (NL-ix), one of the largest Internet exchanges in the world, has added a point of presence in Colt's carrier-neutral data center in Brussels.
The 3,300 square meter (35,520 sq ft) facility hosts more than 15 network service providers, including BT, Interoute, Proximus and Telenet.
Bon baisers de Bruxelles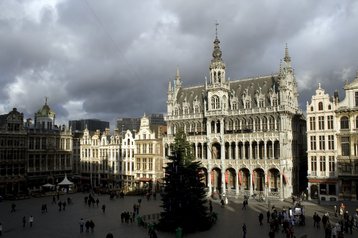 Colt operates 24 data centers across Europe and the Asia Pacific, offering colocation, cloud, and networking services in 18 markets. 
Thanks to its partnership with NL-ix, the company hopes to provide its customers with faster access to both Belgian and Dutch markets.
"It is my pleasure to announce that NL-ix's full stack of services can now be accessed from Colt's data center in Brussels," Wasif Khan, head of carrier attraction at Colt DCS, said.
He continued: "NL-ix is a key addition to our carrier neutral data centres. Their Internet Connectivity, Cloud Connectivity and connectivity services between Data Centres will help our customers gain economical connections to hundreds of networks quickly. Their infrastructure supports our commitment towards carrier neutrality. Together, we share the ambition to support interconnection of businesses to accelerate performance."
Jasper Lankhorst, CEO at NL-ix, added: "Opening a PoP in the Colt carrier-neutral Data centres in Brussels means that we further enhance our already comprehensive footprint in the BeNeLux. Furthermore, it gives the Colt customers access to our pan-European distributed IX and other interconnection services andover 670 connected networks we add to the Colt ecosystem are an enrichment for their customer base. We are looking forward to growing our mutual ecosystem."