The New Jersey Fiber Exchange (NJFX) will be expanding its data center campus in Wall, NJ, by 48 acres. The company plans to build a  two-storey 80,000 square foot data center to complement its neighboring facility, which was completed in January.
Colocation and interconnection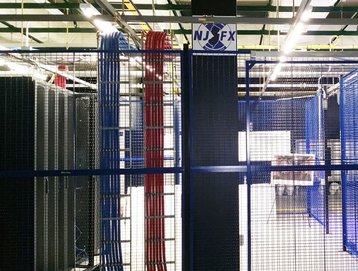 The NJFX campus, 'Tier 3 by the subsea', intersects major submarine fiber optic cables from Europe, the US, South America and the Caribbean. Convenient location is the axis of the company's business, which provides colocation and interconnection services to carriers, OTTs and corporations wishing to connect directly to the submarine cables. NJFX also has a carrier neutral meet-me room in one of Tata Communications' local landing stations.
As noted in our September report, Tier 3 here refers to ANSI/TIA-942 reliability standard, as opposed to the Uptime Institute certificate.
The new facility, the opening date of which has yet to be announced, will be used for colocation and disaster recovery. The additional land purchased by NJFX could, the company states, serve to accomodate "independent landing stations" in the future. 
"We are fortunate to be located in Wall where we have access to bores and multiple subsea cables," said Gil Santaliz, founder and CEO of NJFX. 
"By expanding the NJFX campus, customers will now have the option to work and live in a community that supports innovation and where communications rates are extremely competitive and reliable. Furthermore, having a safe haven locked down in a pleasant and secure area, in the event of a regional emergency, is ultimately the best scenario for any business."