Hybrid storage specialist Nimble Storage has entered a new market by releasing four arrays that ditch the hard drives and feature nothing but flash.
These arrays place the emphasis on flash density, predictive maintenance and the ability to scale out to thousands of terabytes.
They rely on 3D NAND solid state drives manufactured by Samsung, so a single storage controller can support up to 8 petabytes of effective capacity and deliver up to 1.2 million IOPS.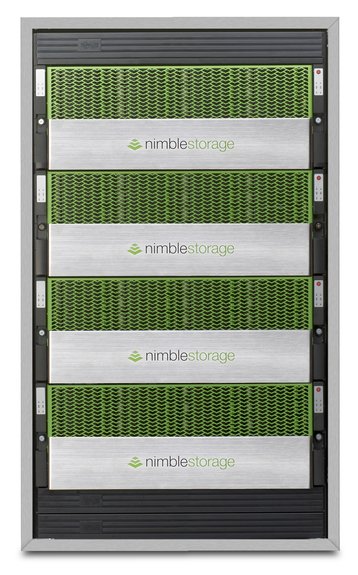 Moving with the times
When Nimble began selling its hybrid storage arrays in 2010, flash was still an exotic and prohibitively expensive technology. Rationing flash and using hard drives as much as possible made economic sense.
According to Gavin Cohen, senior director of Strategy and Market Development at Nimble, over the past five years the industry has seen a ten-fold reduction in price of SSDs, making all-flash arrays cheaper and expanding the size of the addressable market.
Nimble's first foray into all-flash storage relies on Samsung's SSDs that feature up to 4TB of raw flash capacity in 2.5 inch form-factor. The company claims these drives offer twice the write endurance, require half the power and deliver 20 percent increased write performance when compared to MLC-based SSDs, which are widely used in the industry.
The new lineup includes four models: AF3000, AF5000, AF7000 and AF9000.
The flagship array, AF9000 can now scale up to 553TB of raw flash in a 12U configuration, with a single controller and two expansion shelves full of hot-swappable SSDs. Compression and deduplication can boost the effective capacity of the same configuration to an impressive two petabytes.
All of the new arrays feature Nimble's InfoSight predictive analytics engine, which the company says can detect and automatically resolve 9 out of 10 storage issues, and can even assist IT staff with the rest of the data center infrastructure.
Other notable features include reduced memory requirements due to intelligence embedded in the controllers themselves, support for Triple+ Parity RAID and the traditional array of techniques to extend the lifetime of flash – all new arrays come with a seven year guarantee.