The Economic and Financial Crimes Commission (EFCC) of Nigeria has decided to place its ICT resources where it can keep an eye on them - in its own headquarters - after its former data center almost burned to the ground earlier this week.
The blaze, the cause of which is unknown, started in the EFCC's server room, located in the Wuse 2 neighborhood of Abuja, destroying its digital records. The organization's new headquarters, built to house its inter-agency task force as well as its data center, are located just five miles away, in the capital's Jabi district.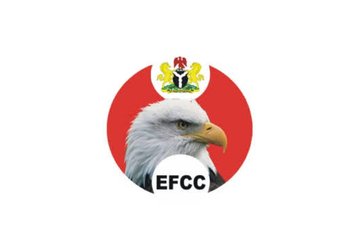 Fighting crime, with fire
An EFCC spokesperson told the Daily Trust that the damage caused in the incident is likely to total "a few million" - bearing in mind that a million Nigerian Naira is worth approximately $2,800 - but that the agency would carry out a detailed analysis in order to be sure.
The EFCC was created in 2011 in response to allegations that Nigeria was failing to meet international standards in the prevention of corruption and money laundering.
Since then, it has made a number of high-profile arrests - including the country's own chief of law enforcement, as well as the former Governor of Bayelsa, Diepreye Alamieyeseigha.
Due to the nature of the server equipment, electrical fires are a common occurrence in data centers, sometimes having disastrous outcomes. Several incidences of site fires have also ended lives: in 2008, a man died and another was seriously injured as a result of a fire suppressant gas explosion at the Hertfordshire Data Centre site in the UK, and, earlier this year, five people died and 50 were injured in a fire in Japan, on what is said to have been the location of AWS' planned data center in Tokyo.
This was the second time a fire destroyed one of Amazon's construction sites; in 2015, a welding kit ignited materials on the roof of a data center it was building in Virginia - but in that instance, thankfully, nobody was harmed.