Data center operator Next Generation Data (NGD), based in Wales, is offering a "data center as a service" (DCaaS) bundle through resellers, designed to help them entice their customers onto the cloud.
Exertis UK will be the first channel distribution partner in the UK to handle the bundle, which is based on brand-name rack servers from suppliers including Dell, Lenovo and Fujitsu, managed by NGD's Data Cube, a ready-to-run DCaaS hosting platform. Data Cube offers pre-configured power, cooling and IT, with a range of network options, starting from a quarter rack configuration, with half rack and full rack options also available.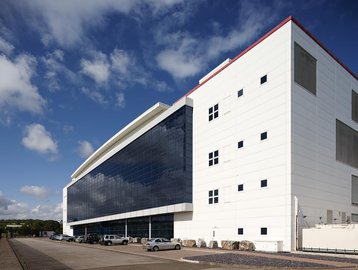 Reseller branding
The bundle runs through Exertis' own billing system, which allows reseller partners to serve their customers without having to invest in their own platform. The system lets resellers use their own logos and headers when they bill their end user customers. NGD says it will be used for unified communications hosting, disaster recovery management and other applications
"For under £15 per day our data center infrastructure package allows resellers easy access to high margin annuity revenues plus additional product and accessories sales opportunities," said Gareth Bray, Exertis, praising the security and resiliency of NGD's Newport-based data center..
Ben Senouillet, NGD's client account manager said NGD's low cost base would provide "attractive margins".
NGD's 750,000 sq ft (70, 000 sq m) Tier III data center is located close to the M4, and has had some £35m ($50m) invested in it, including major expansions in 2015.
The facility has a 100 percent renewable power supply, thanks to Wales' abundant hydroelectric energy, which makes the power exempt from carbon tax, NGD points out. 
International customers in the site include BT, CGI, IBM and Wipro.