Australian data center firm NextDC is to take a 20 percent stake in local cloud provider AUCloud.
Sovereign Cloud Holdings, trading as AUCloud, offers sovereign cloud services targeting Australian Government, defense, intelligence, and Critical National Industry (CNI) customers.
NextDC has taken a 19.99 percent stake as part of AUCloud's latest $35 million share issue; NextDC invested around $17 million and will take a seat on the board of the company.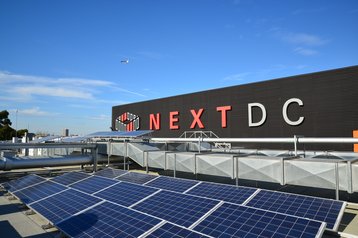 "NextDC has an in-depth understanding of the underlying cloud market dynamics gained through our national network of premium data center facilities across Australia," said NextDC CEO Craig Scroggie. "Following the injection of growth capital into AUCloud, we believe Phil and the team are very well positioned to benefit from the increasing trend towards sovereign IaaS cloud and high-security solutions."
AUCloud said proceeds from the investment will be put to use building three new "sovereignty cloud platform zones" in Brisbane, Melbourne, and Adelaide which are due to come online by 4QFY22, 2QFY23, and 4QFY23 respectively.
The company's CEO and managing director, Phil Dawson said: "Our strategic partnership with NextDC, a leading provider of premium data center facilities, will provide access to a powerful national network of 1,500+ enterprise customers and 730+ channel partners. This Equity Raising capitalizes AUCloud to extend its platform footprint into Brisbane, Melbourne, and Adelaide, and expand its customer reach into the large security-conscious enterprise market."
AUCloud is one of four cloud providers certified under the Australian Government's new hosting certification framework. NextDC is one of the data center firms also certified under the framework.