Australian colocation provider NextDC is planning to considerably increase its capacity with the construction of new data centers in Sydney, Melbourne and Perth.
The facilities in Sydney and Melbourne will have a total capacity of 80MW, while the Perth site will bear a maximum load of 20MW.
The next data centers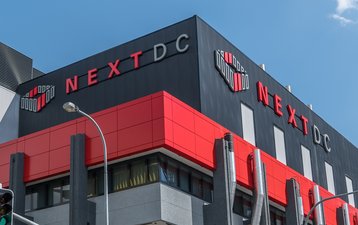 All three data centers will be designed to meet Uptime Institute's Tier IV standards, and the company is aiming for a five star accreditation from the National Australian Built Environment Rating System (NABERS).
To fund the construction, the company has raised AU$281m ($218m) with a fully-underwritten institutional placement – through the issuance of equity shares, debentures or securities.
It is also planning a non-underwritten share purchase plan, which will allow existing shareholders to buy more shares at a discounted price.
Although it operates a total of eight facilities, NextDC actually owns the land on which three of them are build - the rest are being leased or part-leased. The company established a real estate investment trust, Asia Pacific Data Centers (APDC), in which it now has a 30 percent stake. APDC is the owner of the land and walls of three data centers respectively in Sydney, Perth and Melbourne. 
NextDC had a majority stake in APDC until last year, when investment firm 360 Capital Group took a controlling 67 percent stake in the venture, followig an extended bidding war.
The data center operator wishes to buy the three properties back, but APDC has valued the properties above NextDC's offer of AU$210m ($163m).
Last month, a mystery buyer, rumored to have been Temasek Holdings of Singapore, pulled out of an AU$280m ($218m) acquisition deal, reportedly for reasons unrelated to the portfolio.