Australian colocation and managed hosting provider NextDC has acquired plots of land in Brisbane and Melbourne to build two new data centers.
The facility codenamed 'B2' will be located on a site in Fortitude Valley, Brisbane, immediately northeast of the city's business district. 'M2' will be built in Tullamarine, a suburb of Melbourne 17 km northwest of the city center.
NextDC said it plans to invest a total of AU$160 million across two facilities in the next 12 to 18 months and create approximately 500 jobs - although most of these are temporary construction jobs.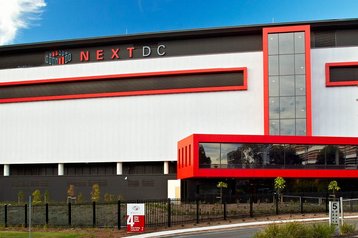 Growth spur

NextDC currently runs five carrier-neutral data centers, located in Sidney, Melbourne, Pert, Canberra and Brisbane. The Brisbane facility went online in October 2011 and the one in Melbourne opened in July 2012, to become the largest independent data center in Victoria. Last year, the company announced plans to expand in both of these markets.
When fully populated, B2 will support up to 6MW of power capacity, while M2 will eventually grow to support up to 25MW of IT load.
"As we mentioned in February in conjunction with our half-year results, market support for NextDC has allowed us to pursue the development of additional facilities for our nationwide network of world-class data centres," explained Craig Scroggie, CEO of NextDC.
Both projects are scheduled to complete in the second half of 2017. The first phase of B2 will offer 1.5MW of power capacity, while the first phase of M2 will offer 6MW.
"The NEXTDC B2 investment complements the Government's agenda to drive growth, jobs and the better delivery of services through innovation and next-generation IT services," said Annastacia Palaszczuk, Premier of Queensland.
"NEXTDC's investment means hundreds of jobs for Victorians, as well as a commitment to growing their highly skilled workforce here in Melbourne and the company's increasing footprint," added Philip Dalidakis, Victorian Government Minister for Small Business, Innovation and Trade.