NextDC, the Australian firm offering "datacentre-as-a-service", is raising funds to build two more sites on the East Coast of Australia. With AU$100 million ($72m) raised, the company is now looking for AU$120m ($87m) more through a share offer,
The company plans to build a second data center in Melbourne, to be known as M2, and also a second facility in Brisbane, to be called B2. The M2 site will have a potential capacity of 25MW, while B2 will have only up to 6MW, according to ZDNet.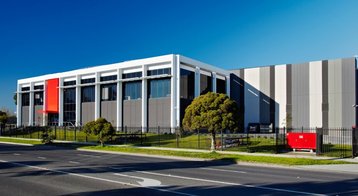 Extensible data centers?
NextDC's "as-a-service" offering allows customers to increase the physical capacity they uswe at will, says the company. With M1 and B1 filling up, the company needs more space to continue to offer that promise. 
M2 will have 10,000 sq m  (108,000 sq ft) and initially offer up to 2MW capacity before growing towards its 25MW ceiling. B2 will start out with 1MW and has up to 3,000  sq m (33,000 sq ft). 
Both should be operating by the end of 2016. 
Over the next 18 months, the company expects to spend up to AU$200 million on the two facilities, The AU$100 million was raised in a "senior unsecured notes" offering, and the new AU$120 million funding bid is a share offer, which will release some 51 million shares in NextDC. 
NextDC has been the Australian partner for CenturyLink, the US telecoms firm which is now considering selling off its data center business.