Australia's Next Capital has seized a majority share of local colocation, cloud and connectivity service provider iseek Communications, as it believes the company's data center business is set to thrive.
According to the Australian Financial Review, the private equity firm valued iseek - which operates three data centers (two in Brisbane, one in Sydney, with plans to build another two in Brisbane and north Queensland within the next two years) - at AU$60 million (US$43.56m) including debt.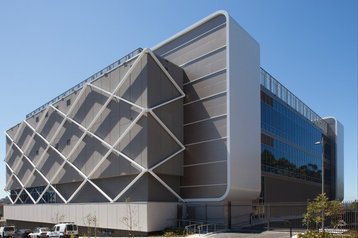 On the up, down under
Next Capital agreed to take the 51 percent stake at a cost of eight times the company's annual earnings, while founder Jason Gomersall will keep the remaining 49 percent.
Iseek registered an annual revenue of $AU34 million (US$24.68m), more than half of which is accounted for by the company's data center services business. The company, which serves cloud service providers, network providers and enterprise customers, has reportedly been profitable for several years.
If it continues to perform well, Next Capital is planning on taking it public in the near future.
The Sydney-based private equity firm made the investment via its Next Capital III fund, which is said to have deployed approximately three quarters of its capital.
Commenting on recent deals including Equinix's Metronode acquisition, the AU$800 million (US$580.80m) Quadrant PE's sale of its share of Canberra Data Centres and NextDC's plans to invest more than $2.25 billion (US$1.63bn) on expanding its Melbourne, Sydney and Perth campuses, Next Capital partner James Murphy said there was "a lot happening" on the Australian data center market.
He added: "People are trying to find capacity, and you have got the big players like the Amazons and Apples looking to provide their cloud offering."