Australian networking specialist Nexion has taken ownership of a data center in Belmont, Perth, following its merger with Site2 DC.
The facility was built in 2008 and previously operated by Datacom, a major regional provider of ICT services. It was acquired by Site2 earlier this year.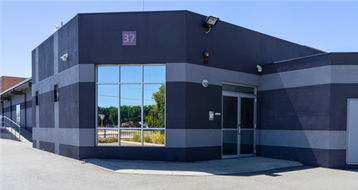 New challenger

Perth-based Nexion Networks is a very young company, having been established in 2017. Its first data center offers colocation and cloud services, as well as security and SD-WAN.
The site offers cross‐connection to all major telecommunications providers in Australia, and benefits from dark fiber connectivity.
As part of the deal, the facility, previously known as Metro IX Data Centre, has been renamed Nexion W1. According to CRN, it currently supports eight enterprise customers.
"This is a major step for Nexion Networks, as we expand on our national and global data network capabilities, with a physical data center and cloud solutions built on the same core network," said Paul Glass, Chief Executive Officer at Nexion Networks.
"This provides the modern enterprise with a single provider, single bill and single support option for all requirements across the full ICT stack. We have always led with cutting-edge data network design and deployment, using SD‐WAN and fabric security solutions to improve business communications. Now we have the data center as the core, customers or smaller ISPs do not need to deal with multiple providers for their ICT requirements."