Open source software-defined storage (OpenSDS) has been boosted by a strategic partnership between Lenovo and Nexenta. The companies are planning to release systems that combine Nexenta's SDS software with Lenovo's x86 servers to deliver file and block storage services.
The hardware element will be the System X server family, with NexentaStor added to provide anywhere from 100TB to several petabytes of SDS storage access. This will address storage requirements for virtualisation, OpenStack clouds, general file sharing, backup and archiving. These initial products will be expanded to include NexentaEdge for scale-out block and object services with cluster-wide inline deduplication and compression.
Teamwork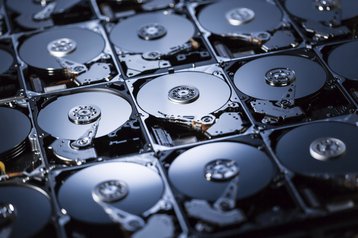 Henry Baltazar, a research director for storage at 451 Research observed, "Rapid data growth coupled with modest budget increases are forcing vendors and customers to rethink their storage strategies by leveraging software-based storage as an alternative to traditional storage to meet their business demands. Lenovo is an established server provider with extensive international reach and, by now leveraging a partnership with software-defined storage pioneer Nexenta, the company is in a position to offer customers comprehensive storage solutions unavailable via legacy storage companies."
Nexenta applies its software-only, open source approach to develop hardware-, protocol- and application-agnostic OpenSDS to allow freedom of choice and help avoid vendor lock-in. This makes compatibility with Lenovo hardware easy to achieve. The company hopes to eventual create a software architecture that spans from end users to data centers, and from apps to the infrastructure, it said in a press release.
Tarkan Maner, CEO and chairman for Nexenta, said, "We believe Lenovo and Nexenta's partnership around joint go-to-market and service and support will transform the enterprise storage market with an innovative, collaborative, and enterprise-ready software-defined storage vision and execution. They share our passion for providing their customers with a wide range of app and infrastructure-agnostic low-cost, software-defined solutions, service, and support delivering total freedom to customers."
Pricing will depend on the choices made for capacity and media types but the partners have promised that customers can expect to pay "cents per gigabyte" for complete systems, including three years of technical support.