A data center in Middletown, Northern Virginia, has been renovated and is available to tenants.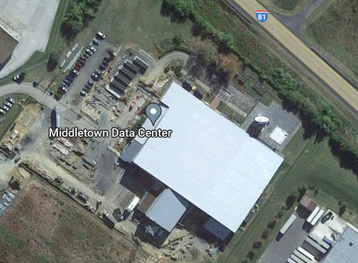 Middletown Data Center (MDC) this week said its facility at 8209 Valley Pike in Virginia's Frederick County is now fully commissioned and offers a turnkey solution for business and government clients with over 33,000 square feet (3,065 sqm) of white space and 6.7MW of IT available.
The company said the facility – which is owned by Cardinal Energy Corp – has been completely renovated and is accepting tenants. It offers five data halls ranging from 520 sq ft to 8,256 sq ft (48-767 sqm). The site also has a 150-foot transmission tower available for client use.
The site was originally a 'hardened facility processing financial transactions' built in the early 1970s and seemingly operated by Western Union. It was later an AT&T Microwave Station, before eventually becoming an Experis data center. After a 2008 renovation, the site had up to 3.75 MW of utility load available. It's unclear when Experis left and Cardinal took over the site.
The facility utilizes its own micro grid and uninterruptible power supplied by natural gas generators – alongside traditional diesel backup. Carter Machinery – the local Caterpillar Dealer – assisted with the site's micro-grid project using six Cat natural gas generators.
"Our team was excited to support MDC's vision of redundant, cleaner power solutions in this mission-critical environment," said John Waterman, Energy as a Service Manager at Carter Machinery. "Furthermore, we see this solution's true scalability potential to larger sites throughout the region where energy reliability, grid independence, and a reduced carbon footprint converge."