Plan B, the New Zealand business and continuity services company, has bought Iconz, one of the country's founding Internet Service Providers (ISP) in a deal which broadens its cloud, data center and networking service provider footprint.
Plan B's services include colocation, hosted infrastructure, managed voice and network services, data protection and security. It also provides recovery assurance and standby office locations.
Iconz provides cloud hosted infrastructure, data center location and managed networking and voice services to business and residential customers.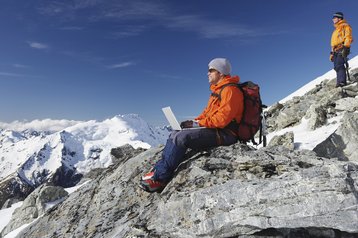 A natural next step 
Ian Forrester, managing director, Plan B said: "This acquisition was a natural next step following our investment in managed voice and network services last year. It will provide additional scale across the new merged business, including access to a national data center network of over 300 racks, and opportunities for both customer sets to access a broad range of complementary services."
"We are excited about this acquisition. Plan B brings extensive business continuity, infrastructure and connectivity expertise to the combined business. Iconz offers cloud services, data center and network management skills. These are highly complementary competencies and our customers now gain access to a broader portfolio of leading-edge products," said Jack Talbot, General Manager, Iconz.
 The acquisition takes effect from 1 February 2016. The two companies will operate as a combined business group offering various products across business continuity, telecommunications and hosted infrastructure services.
This is just one of several companies Plan B has bought over the last few years. Last year it acquired voice, video and data network provider Turnstone in a deal crafted to increase its services portfolio.
In November last year the company announced a partnership with Panasonic to provide a cloud archve-as-a-service it claimed was an international first.