New Zealand state-owned AgResearch is to outsource and consolidate its South Island data center services, after a similar initiative on North Island.
The agriculture and biotechnology research corporatized Crown entity hopes to remove data center hardware and services "where possible" from AgResearch's Ruakura site in Hamilton, Invermay in Otago, Lincoln in Canterbury and Grasslands in Palmerston North.
Modernization and cost cutting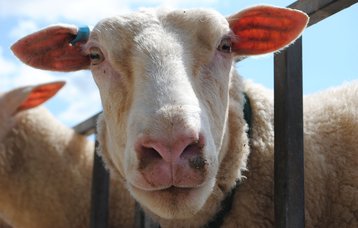 "Included in the high level scope of the work is to replace aging hardware, increase business continuity redundancy [and] mitigate network and location specific risks," a tender document spotted by Reseller News states.
"It is anticipated that the underlying solution will look to move to a pair of Active-Active data centres and also make more use of the MS Azure Cloud based storage options."
To apply for the tender, facilities must adhere to Tier III principles, have industry accredited security, and be connected to the REANNZ high-speed research network. For its North Island move, AgResearch consolidated its services at the Datacom Kapua data center in Hamilton.
Proposals must be submitted by 4pm, 24 March, with AgResearch planning to have the transfer completed before the end of the year.
AgResearch, formerly New Zealand Pastoral Agriculture Research Institute Limited, was created in 1992 after the Department of Scientific and Industrial Research (DSIR) was dissolved and reformed as several Crown Research Institutes. Each entity is state owned, but operates as a corporation.
Current research includes studying livestock emotions, mutant sheep with straight hair, and enhanced ryegrass. Last year, AgResearch revealed that introducing the Irish wasp to New Zealand has saved the country nearly half a billion dollars by reducing the number of clover root weevils that have impacted farm yields nation-wide.
In February, AgResearch announced that it plans to form a joint international research center with China's largest state–owned food company and largest university research department focusing on food science and nutrition.