IBM has launched a tape drive that increases the capacity of existing cartridges by 50 percent.
The TS1155 uses the new 'Gen 5A' mode to write up to 15TB of uncompressed data onto a single cartridge. That's 5TB more than its predecessor, TS1150, while using the same JD or JZ media. When using JL media, the new drive boosts capacity from 2TB to 3TB.
When using IBM's compression algorithms, customers can now theoretically write up to 45TB onto a single roll of tape.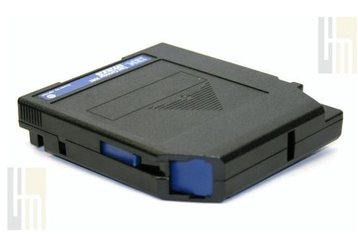 More with less

Most storage devices used in the data center have predefined capacity - however the capacity of magnetic tape used for cold storage and archiving is actually defined by the properties of the tape drive.
A change in drive technology enables customers to store more data on the cartridges they already own, lowering price per GB – which is already lower than disk.
IBM's latest TS1155 tape drive family consists of two models designed for the TS4500 tape library or stand-alone installations, with traditional Fibre Channel (3592 55F) or 10 Gb Ethernet (3592 55E) connectivity. The former is aimed at enterprise data centers, while the latter has been optimized for cloud-based and hyperscale environments.
Both models feature 32-channel read/write heads that offer native data rate of 360 MBps, and a 2GB internal data buffer. They support encryption capabilities that work with IBM Security Key Lifecycle Manager, a high-resolution tape directory and an enhanced format for recording error-correction codes.
To improve drive utilization, the devices can be shared among supported hosts on a storage area network.
IBM says TS1155 would be especially suitable for organizations that have to archive large amounts of data but have small backup windows.
Model 55F is set to become available worldwide in June, while 55E will arrive in July.