Geist has launched a power distribution unit (PDU) which can be monitored using a smartphone app that visually reads data from the PDU's display. 
Technicians standing at the rack can access all power consumption data down to phase and circuit level, without having to make a physical connection, using Visible Light Communications (VLC), a system designed by Geist. The PDU display shows a 2D barcode which encrypts all the system data, and can be read by a smartphone app.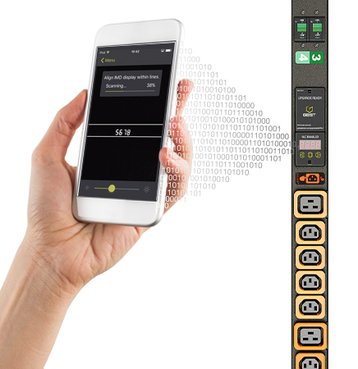 There's an app for it
"Optical data transmission from PDU to the Geist Mobile app provides the only secure, reliable and convenient real-time physical data capture solution - from a basic PDU - in the industry," the Geist release promises. It allows anyone with physical access to the rack to get full information with a quick scan without any fuss. 
The function is standard on all the new PDUs, and encodes information into specially designed 2D barcode. The app shows the units complete status in a legible format on the phone. It is currently available in the Apple Store for iPhones, and Geist says it is coming soon to Google Play for Android.
The range is upgradeable with hot swappable modules, so PDUs can be transformed from basic, to metered to monitored, as required. The outlets have power cord locking, using a patented U-Lock technique.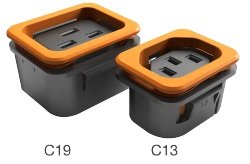 The built-in digital current meter provides local load monitoring and helps to avoid overloads. The units give single or three-phase power distribution from any protected UPS, generator or mains input power source. 
"We're reinventing power distribution solutions for the data center industry," boasted Geist president Brad Wilson.