Netmagic Solutions will double the amount of its data center capacity in India with the addition of two new facilities. The company has added new data centers in Mumbai and Bangalore to its plans for expansion, which will increase its total capacity to 1.3 million sq ft on completion in April 2018.
Netmagic will invest about Rs 2,000 crore ($297 million) in construction work on the facilities, according to The Economic Times newspaper. It has already acquired the real estate on which they will be built.
The two data centers will add a combined floor space of 700,000 sq ft. NTT Communications currently has five facilities in Mumbai and two in Bangalore, with a combined 600,000 sq ft of floor space.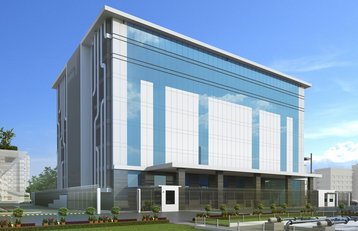 Building on infrastructure
Netmagic is a subsidiary of Japan's NTT Communications, which has 140 data centers worldwide. It is itself a subsidiary of Nippon Telegraph and Telephone Corporation, the largest telecommunications company in Japan.
It claims it was the first company in India to launch services including cloud computing, managed security, disaster recovery as a service, and software-defined storage. It has more than 2,000 enterprise customers globally.
The announcement of the two new facilities follows the opening in November 2016 of a 300,000 sq ft Mumbai data center, launched under the company's Nexcenter brand.
In January 2015 it obtained a Unified License for national long-distance services in India, which permits the company to offer networking services to local customers, on top of the infrastructure services it already provides.