A new data center has gone live in Lhasa, in China's Tibet autonomous region.
Though previous reports suggested the facility broke ground in 2017 and completed construction in 2020, ChinDaily suggests the facility only went live last month.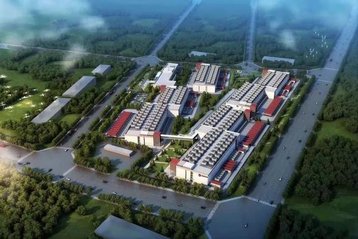 The facility currently has a capacity for 3,000 racks and is reportedly providing cloud services for 491 systems from departments at different levels of the region.
Partially state-owned tech company Tibet Ningsuan Technology Group will operate the data center and oversee the construction. In 2018, Alibaba signed an agreement with Ningsuan promising to provide cloud services from the data centers once built.
Billed as 'the world's highest data center' due to its altitude in the Himalayan mountains of Tibet, the entire project reportedly covers an area of ​​645,000 sqm (7 million sq ft) and, when fully built out, will include several buildings covering a total of 400,000 sq m (4.3 million sq ft).
The project is a part of China's Belt and Road Initiative (BRI) to create new trade routes and agreements with almost 70 nations from across Southeast Asia to Europe.
However, the Tibet Rights Collective reports the facility may be enabling DNA collection of Tibetans by the Chinese Communist Party as part of a database for police.