A new data center firm has launched in the US through the acquisition of four data centers across Pennsylvania and Delaware.
DāSTOR, founded by Crown Castle's former president of colocation, Kevin Mulqueen, has acquired four facilities around the eastern US; one each in Wilmington, Delaware, and Reading, Pennsylvania; and two in King of Prussia, Pennsylvania. The company is reportedly privately funded by Mulqueen and partners.
The Wilmington and Reading facilities were acquired from IPR Secure. DāSTOR has 23,000 sq ft of capacity at the 1201 North Market Street facility in Wilmington, and the former regional headquarters for the GPU (later Met-Ed) electrical utility at 2561 Bernville Rd in Reading offers 6,400 sq ft of colocation space.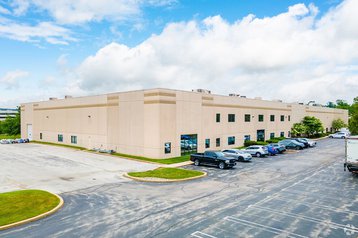 "Prior to our conversations about the King of Prussia data center sites, I was negotiating to acquire two other facilities that, when combined with these two, enabled us to fulfill our vision for DāSTOR; a comprehensive, one-stop-shop solution for colocation, hybrid cloud connectivity, security, and disaster recovery," says Mulqueen, CEO of DāSTOR. "The opportunity to build a company and lead a team to transform existing facilities into robust ecosystems, is truly exciting to me.
"Today we are thrilled to unveil DāSTOR and are planning to continue to make further acquisitions over the next 12 months."
One of the facilities in King of Prussia, at 3400 Horizon Drive, was acquired from US colocation provider DataBridge Sites. The site offers 22,000 sq ft of space.
"This King of Prussia site is an amazing facility in an ideal location for enterprise businesses in the Mid-Atlantic region to house their IT infrastructure," added Mulqueen. "We are excited to include this facility as one of our anchor sites to ensure primary, secondary, and disaster recovery solutions are available to companies embracing digital transformation."
DataBridge Sites (not to be confused with DataBridge, previously known as Colony Capital) was formed after ESite Systems bought two data centers in Maryland and Pennsylvania in 2019 that had been operated by former ownership under the Agile name. DataBridge Sites still operates two data centers in Silver Spring, Maryland, and Aurora, Illinois.
The other King of Prussia site, at 411 Swedeland Road, is reportedly "part of a larger business complex serving a variety of businesses across the Life Sciences sector." The site has 31,000 sq ft of capacity.
Mulqueen has previously held roles at Crown Castle Fiber, Lightower Fiber Networks, Sidera Networks, and Arcsoft. Other DāSTOR employees on LinkedIn also list previous roles at Crown Castle as well as Ciena, QTS, and Nimbus Exchange.