A new company named Turbidite has been set up with the aim of building and buying edge data centers across APAC.
The company was founded by Bill Barney, former CEO of Global Cloud Xchange, Reliance Communications and earlier Pacnet, and is backed by Hong Kong property firm New World Development Company Limited.
Headquartered in Hong Kong, the new company will focus on creating a network of carrier neutral edge data centers across APAC. The firm says it is currently 'in the process of acquiring and developing' facilities along with with additional services. Its first locations will reportedly be rolled out in 2021.
Register now for DCD's upcoming Virtual Asia-Pacific Conference
Turbidite targets underserved APAC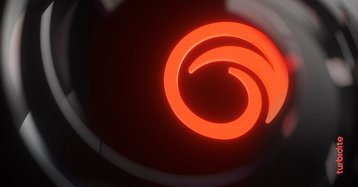 "With the emerging markets of Asia Pacific set for solid growth in the next wave of digital transformation, and a huge gap in highly connected, safe data centers, we believe this is a perfect time to build our footprint in the capital cities of the key emerging Asian markets, then expanding to the second tier developed markets," said Barney. "We are in the process of securing our first three acquisitions which are expected to be announced in 2021."
Turbidite will be is headquartered in Hong Kong and currently 'in the process of acquiring and developing' carrier neutral edge data centers along with with additional services.
The Board of Turbidite will be led by New World Development CEO Adrian Cheng, Barney and co-founder Wilfred Kwan will serve as CEO and COO respectively. New World Development's Head of Business Incubation, Don So, will serve as Turbidite's CFO.
Kwan was previously COO of Global Cloud Xchange as well as CTO of Pacnet. Don So had previously held the role of APAC Head of Corporate Strategy and Development at Morgan Stanley.
Turbidite is a geological term for rocks formed from sediment created by underwater landslides, which has no obvious connection to Edge data centers. However, Barney told Capacity that the company plans to "revolutionise the undersea cable industry" and will focus largely on acquiring sub-10MW facilities that are outside the scope of the hyperscale companies.