A new data center firm is planning to build what it says will be the Philippines' largest carrier-neutral data center in the city of Manilla.
Bee Information Technology PH has leased out the entirety of the Campus One building in the new Bridgetowne Destination Estate in the east of the city.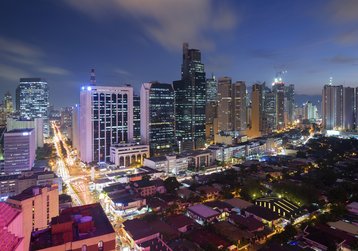 Campus One has close to 19,000 sqm (205,000 sq ft) of leasable space spread across three stories. Beeinfotech reportedly plans to offer colocation services from the site and claims it will be the largest such facility in the country.
Built by Robinsons Land Corporation, the Bridgetowne Estate is a 31-hectare development due to include a 200-meter bridge that runs across the Marikina River between Pasig and Quezon City.
"Beeinfotech PH occupies our Campus One development which has close to 19,000 square meters of data center space. It will also build a power center on a 1,500 square meter land, which is adjacent to their leased premises," RLC SVP and Office Buildings Division GM Jericho Go told Inquirer.net.
Beeinfotech is led by Reynaldo Huergas, previously CEO of Manila-based telecoms & data center firm IP Converge Data Services, Inc. The company says its facility will be called 'The Hive' and have space for more than 4,000 racks.
"Campus One in Bridgetowne is the ideal location for this project as it is serviced by multiple telco providers, and the area is flood-free and far away from the earthquake faultline," said Huergas.