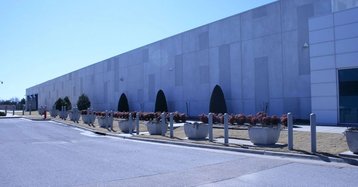 EdgeX Data Centers' first facility is a data center in Oklahoma City, at 4442 Newcastle Road, built by Devon Energy in 2010 and acquired by EdgeX in April 2021. The 65,000 sq ft facility has two 10,000 sq ft data halls and 8MW of capacity. The building structure is designed to withstand tornado-force winds of up to 310 mph.
"In the middle of a pandemic, we saw opportunity," said John Parsons. "The world of remote working and distance learning exploded - and data centers along with cloud companies and service apps were in high demand. This facility will be the first of many, as we continue to look for opportunities to extend the edge."
The company was founded by John Parsons, Terry Morrison, and Octavio Morales. Parsons and Morrison co-founded Perimeter Technology Center in 2002; it was acquired by TierPoint in 2011, where Morales was then CEO. Since 2012 Parsons has operated Crooked Creek Capital, a private equity firm, while Morrison is CTO at Green Cloud Technologies. Morales left TierPoint in 2019.