Netwise Hosting has officially launched its new London Central data center, although the site has been live since May last year, servicing its key new anchor tenants and the company's existing customer base.
The data center is in Old Jamaica Road, Bermondsey, a mile from London Bridge, and has 6000 sq ft (560 sq m) of technical space, spread in five pods across two data halls. Now that Netwise has settled into the site it is officially launching on Thursday the 25th February when a gaggle of industry bigwigs will descend on the facility to 'wet its head.'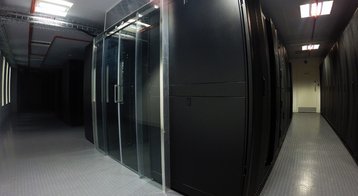 First impressions count
Matt Seaton, senior manager at Netwise Hosting, said: "We wanted everything to be perfect for our public launch, as you only get one chance to make a first impression. Our existing customers and our steady influx of new high-priority anchor contracts helped us 'bed in' the new facility under real-world conditions, as well as giving us time to finalize the smaller finishing touches which make our sites so unique. Now that this phase of the build is totally complete, we are ready to open our doors to the wider world."
Managing director Matthew Butt said: "We were fortunate enough to be able to soft-open this facility in May at around 10 percent capacity before we even began marketing it properly, which is a position most new data centres do not find themselves in.
"This meant that we could really take our time on the finishing touches, without the need to rush into a launch plan driven solely by the need to increase revenue. We have created a data centre which puts the customer first, not our bottom line, so we needed things to be spot on for launch time."
This is the second data center built by the Netwise in-house team. The first, based in Sutton, Surrey, United Kingdom, was decommissioned in March 2014.
The new data centre has modular design, meaning the facility infrastructure can be expanded as demand increases. The data center has a claimed PUE of 1.12, making it one of the lowest in London. It uses an evaporative cooling system.