Netronome, an intelligent networking specialist, has released a new server networking platform called Agilio. The solution is a combination of hardware and software and features what Netronome calls its Agilio CX intelligent server adapters. These are based on flow-processing silicon and software architecture.
Netronome's networking runs on industry-standard kit, providing data center functions such as network virtualization, load balancing, telemetry and security to the software-defined networking (SDN) and network function virtualization (NFV) applications running on x86 processors.
The new server networking platform is designed to completely and transparently offload server-based networking data paths, such as open virtual switch (OVS), Juniper Networks Contrail vRouter and Linux firewall.
Netronome is attempting to solve a problem which has come to be known as 'virtual machine sprawl' on servers. Agilio claims that it can increase the efficiency of a data center's computing infrastructure using basic cloud configuration and automation tools.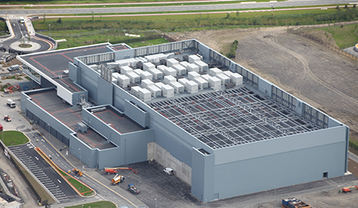 Dealing with virtual machine sprawl
Netronome believes that the growth of container technology by enterprises will exacerbate the tendency to virtual machine sprawl. As the numbers of virtual machines and containers expands they need load-balancers and other server-based applications to manage them. However these applications have inflicted unfortunate symptoms such as poor performance, the lowering of server efficiency and the compromising of basic security.
Netronome believes that the answer is server-based networking, something which is only yet at home in the massive web-scale data centers of the big players which Netronomes refers to as 'mega-scale data centers.'
Netronome claims that the Agilio platform is the first solution designed from the ground up to completely offload open-source server-based networking data paths enabling compute servers used for server-based networking to deliver more efficiently.
The Agilio-LX family of Intelligent Server Adapters (ISA) are designed for virtualized and non-virtualized x86 nodes and wide area networks - (WAN) Gateways.
Niel Viljoen, co-founder and CEO of Netronome said : "While server-based networking is providing higher efficiency and scale for the world's largest data centers, the need for SDN and network functions virtualization (NFV) is accelerating the demand for increased performance across the broad spectrum of cloud-based data centers.
The purpose-built Agilio platform uniquely addresses a critical inflection point in the industry caused by rapid software innovations in server-based networking on one side, and the burgeoning cost of compute on the other, resulting in the rise of heterogeneous computing."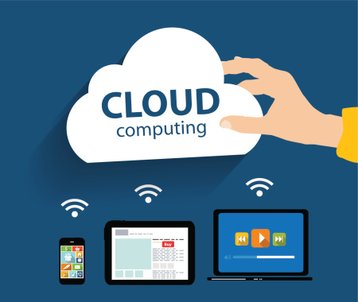 Building the telco cloud 
Abhi Dugar, research director, cloud infrastructure & IoT security at research company IDC said on Netronome's website: "Existing server adapters are challenged to keep pace with rapidly evolving host-based networking solutions. The Agilio CX intelligent server adapters couple the server-based networking software layer with high-performance hardware, enabling rapid deployment of new networking features as they become available. This saves valuable time to market and increases data center infrastructure efficiency."
Agilio Software currently supports OVS v2.3 and v2.4, with support for OVS v2.5, Linux Firewall, and the forthcoming Juniper Networks Contrail vRouter, which is expected during the first half of 2016. The Agilio host software package is open-sourced and has been loaded up to relevant Linux repositories.
The Agilio CX family of intelligent server adapters includes standard PCIe Gen3 low-profile adapter cards for customer deployments. New 10 and 40GbE configurations of the intelligent server adapters are in production now, with additional 25, 40 and 50GbE configurations expected to be available during the middle of 2016.