Netmagic, a subsidiary of NTT Communications, has opened India's largest data center in Mumbai.
The facility, operated under the Nexcenter brand, will host up to 2,700 racks in a 300,000 square feet building. It offers a wide range of infrastructure services including managed colocation, dedicated hosting, cloud computing, managed security and disaster recovery.
The new data center has already welcomed its first tenants.
"This occasion is of great pride for us, as this new Mumbai data center will facilitate Indian and multi-national enterprises in experiencing the state-of-the-art data centers that NTT Communications operates across the world," said Tetsuya Shoji, president and CEO of NTT Communications.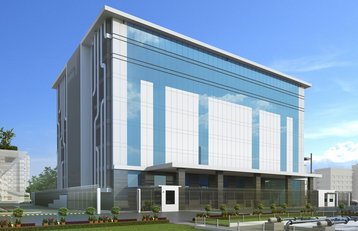 Room for growth

NTT Comms is a part of Japanese conglomerate NTT Corporation - the world's largest data center operator with more than 250 facilities worldwide. It acquired a majority stake in Netmagic in 2012, and proceeded to invest heavily in the Indian market.
Netmagic's fifth facility in Mumbai will consume up to 28 MVA of power, and enjoy four diverse fiber paths to ensure reliability at the network level.
With this launch, Netmagic now operates nine data centers across India – five in Mumbai, two in Bengaluru, as well as one each in Chennai and Noida. According to local media reports, it is planning to build further data centers in Hyderabad and Pune to respond to new business demand.
The latest facility in Mumbai is the first data center that Netmagic owns outright, instead of having a long-term lease for the building.
"With our new data center, the city has a promising state of the art destination for its IT Infrastructure requirements, and one that can abundantly address concerns of scalability, high availability and resilience in performance of hosted assets with an unprecedented ease," said Sharad Sanghi, managing director and CEO of Netmagic.
"Given Mumbai's business importance, Netmagic's Data Center 5 is poised to soon become the very heart of India's IT Infrastructure needs, offering the right platform for enterprises and start-ups alike, to grow, scale and innovate in order to take business to the next level."
Netmagic has also introduced a range of new services at the site, including virtual private cloud and virtual load balancer as-a-Service, and made updates to its backup and archival processes.
NTT Comms has recently obtained a Unified License for national long-distance services in India, enabling it to offer networking services to local customers, and not just infrastructure services.