Telco Neterra has opened a new data center in Sofia, Bulgaria.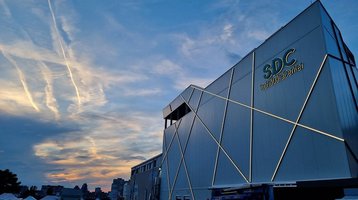 Neterra this week officially opened Sofia Data Center 2 (SDC 2) – a second data center building in the capital of Bulgaria. It is located next to the company's existing SDC 1 data center in the city.
First announced in April 2021, the four-story building offers 2MW across 1,400 sqm (15,000 sq ft) and is built to Tier III Uptime standards.
"Neterra's new data center is an important link in the critical infrastructure of Bulgaria and Southeast Europe. This is one of the places where the networks of Western telecom operators connect to the Middle East and Asia. Neterra's importance in this chain of security has always been highly valued," said Neven Dilkov, Neterra's founder and CEO.
SDC-2 is Neterra's fourth data center. As well as the two in Sofia, it owns facilities in Stolnik and Ruse.