Multinational food giant Nestlé has sold a data center in Switzerland.
Baker McKenzie Switzerland this week announced it advised Nestlé Global Real Estate in the sale of its data center and office property to Orllati Real Estate SA.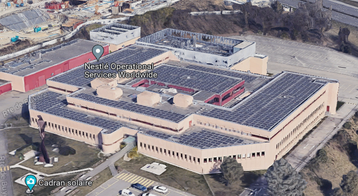 The site, located at Rte de Buyère 4 in Bussigny, canton of Vaud, spans 38,000 sqm (409,000 sq ft).
Nestlé did not disclose the terms of the sale, or say whether it plans to leave the site.
Founded in 1995, Orllati describes itself as one of the major players in construction in French-speaking Switzerland.
Food and drink processing conglomerate Nestlé's origins date back to the 1860s when two separate Swiss enterprises were founded that would later form Nestlé in 1905.
In 2002 Nestlé signed a $500 million deal with IBM to replace more than 100 of its IT sites around the world with five new centralized data centers that would be equipped by IBM but operated by the Swiss-based food and drink giant.
Three regional data centers were set to be located in Sydney, Australia; Phoenix, Arizona; and Frankfurt, Germany. Two additional data centers, one for consolidation and one for development, were to be set up in Bussigny, Switzerland.
The company previously worked with Ixcellerate in Russia. In Japan, an Equinix case study suggests the food giant is an AWS customer. In the US, a Deloitte case study says the company is also an Azure customer. It opened a new data center in Mexico in 2014 and in São Paulo Brazil in 2019.
DCD has reached out to Nestlé and Orllati for more information. Nestlé declined to comment.