Japanese IT specialist NEC Corporation has managed to demonstrate 34.9 terabits per second transmission capacity on a single optical fiber along a distance over 6,300km (3,915 miles).
This transfer breaks the previous spectral efficiency record for transoceanic transmission, which NEC pegs at 7.1 bit/s/Hz, by nearly 17 percent, with the company pulling off 8.3 bit/s/Hz using the C-band spectrum.
Hitting the limit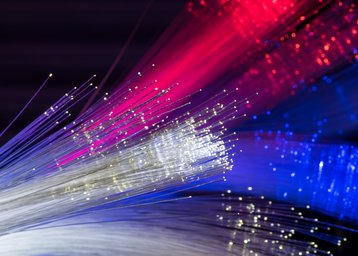 The figures come close to the Shannon limit, the theoretical maximum information transfer rate of optical communications, with the company claiming to come within 0.5 decibels of the maximum value.
"We are proud to have come so close to Shannon's cornerstone of communication theory. NEC's research and development teams will continue to explore the limits of even greater subsea capacity, flexibility, and cost-effectiveness," said Toru Kawauchi, General Manager of the submarine network division at NEC Corp.
NEC's network of submarine cables is still expanding, with a connection between Africa and Latin America currently underway. The company also had a hand in the SEA-ME-WE 5 subsea cable, the SEA-US submarine cable, and the Asia Pacific Gateway cable system.