Japanese IT giant NEC will spend 20 billion yen (US$186 million) to build two data centers to support demand from US cloud companies.
The new facilities are slated for completion by April 2019, says a report on the Nikkei Asian Review.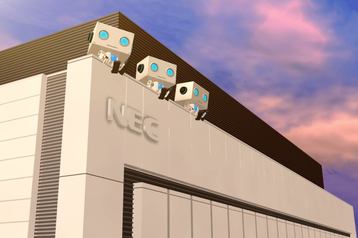 Supply and demand
One of the data centers will be a 12 billion-yen (US$11.1M) addition to an existing site in Kobe. This will effectively double the capacity of the complex, which is already running at full capacity. NEC has reportedly secured an anchor tennant for the project, an unnamed American cloud service provider.
The other 8 billion yen (US$74.4M) will be spent on a new data center in Nagoya to serve customers in central Japan.
With an affluent population of more than 120 million, Japan's geographic position bordering the Pacific Ocean means that the majority of cross-Pacific submarine cables either land or terminate there. These factors naturally make Japan a highly attractive location for hyperscale cloud providers.
Indeed, Nikkei says cloud-related sales at major providers including NEC, Fujitsu and NTT are expected to top 826 billion yen this year. This represents an 80 percent rise in sales compared to four years ago, in 2013.
Just last year, Google opened a new Tokyo region for its Google Cloud platform, giving the company a total of five regions in the Asia Pacific. At the time, it was reported that customers in Tokyo and Nagoya experience on average between 50 percent and 85 percent lower latency, when compared to being served from the Taiwan region.