The 'Guangzhou (Nanxiang) Cloud Services Data Center' will open at the end of 2017, Guangzhou Nowtop Technology said during the launch ceremony, held on the site in the Jiading District of Shanghai, China.
Guangzhou Nowtop is a subsidiary of Neo Telemedia and Guangzhou Huade Industrial Ltd, which jointly financed the 12,400 sq m (133,472 sq ft) facility.
Blue seas ahead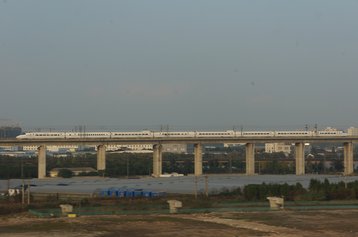 Construction is currently underway, with the first phase expected to offer floor area of 6,600 sq m (71,041 sq ft) with 1,200 cabinets, and another 1,000 sq m (10,764 sq ft) of space set aside for specialized customer requirements. It will start operations at the end of 2017.
Second phase will add another 6,000 sq m (64,583 sq ft) and 1,500 cabinets, with construction starting in the second half of 2018. The company said that it aims to have a 70 percent occupancy rate for the data center by the end of 2018.
Once online, the facility will be run by Neo Telemedia subsidiary Guangdong Bluesea Mobile Development. In 2015, Neo Telemedia raised HK$1.1 billion (US$140m) to invest in data centers for Bluesea Mobile, including a 3,500 sq m (37,673 sq ft) data center built in collaboration with the Jiangmen Government, a prefecture-level city in Guangdong Province.
In June, Bluesea Mobile entered into a joint venture with the IT division of China National Offshore Oil Corporation, aiming to invest in the development of data centers for the energy sector.