Data center provider Nabiax has begun expansion works on its Alcala Data Center in Spain.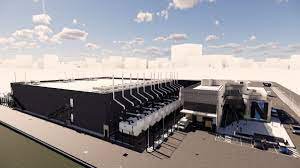 The company is intending to expand the facility's capacity by 47 percent by the end of the year, bringing it from 15.1MW to 22MW. The facility is located in Alcalá de Henares, northeast of Madrid.
Emilio Díaz, CEO of Nabiax, said: "We are happy to continue advancing to be the leading reference in the sector, but also to complete the expansion of one of the most advanced centers in all of Europe and, therefore, reinforcing the role of Spain as a true digital hub of international reference. From Nabiax, we will continue working to support the digitization of the country and the projects of the most ambitious and innovative companies in our market, betting on sustainable and efficient growth".
Once this expansion phase is complete, the company is contemplating three additional expansions: two of 15MW, and one of 7MW, seeing the campus reach 26,000 sqm across 28 dall halls. Eventually, Nabiax hopes the facility could reach 100MW.
The data center has Tier IV certification in design and construction and Tier IV Gold for Sustainable Operation.
Earlier this year, Nabiax sold its 11 Latin-American data centers to Actis in a deal that Reuters valued at around $500 million. The 11 facilities offered a total of 23MW of capacity across Brazil, Chile, Mexico, Peru, Argentina, and Florida in the US.
Nabiax said that the decision to sell was for it to "focus on its growth in the Spanish market." The company currently has a total of 26MW in Spain: 15.1MW in Alcala, 10MW in Julian Camarillo, and 1.3MW in Terrassa, which increased from a total of 11MW in 2019 when the company was launched.