Russian telco MTS is setting up a new data center subsidiary and planning to develop four new data centers over the next two years, with aims of building up to 15 across the country.
In an interview with press, Inessa Galaktionova, first vice president for telecommunications business of MTS PJSC said the company is setting up a new wholly-owned subsidiary known as MTS Web Services. The new unit will deal with cloud services and the development of data centers.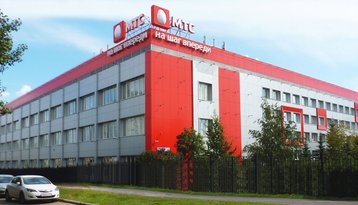 "Until 2024 inclusive - the first stage of the program, we plan to complete the construction and commissioning of four data centers. They will be located in Rostov, Tula, Yekaterinburg and Khabarovsk," she said.
"For the construction of another 15 data centers, we will buy land and bring to capacity sites. In total, this will require about 6 billion rubles ($91.5m)," she added.
CommNews.ru reports that Igor Egorov, MTS vice president for infrastructure development, is listed as the general director of the new unit.
Owned by Russian conglomerate Sistema, MTS has twelve data centers: four in Moscow, two in Nizhny Novgorod, one each in the wider Moscow Region, Leningrad Region, Samara, Novosibirsk, Vladivostok, and Krasnodar.
In July 2021 MTS acquired the GreenBush data center in Moscow and launched a new supercomputer. The company had also signed an agreement with South Korea's KT Corp around data center development, though its status is uncertain amid Russia's isolation amid Russia's invasion of Ukraine.
In August the company was considering splitting its data center and tower units. MTS recently announced it was shelving plans to sell off a number of its tower assets amid the economic uncertainty resulting from Russia's actions.
In early March, MTS was one of a number of Russian firms to be delisted from US stock exchanges. A few days later, Vodafone suspended its 14-year partnership with the company.
ComNews also spoke to a number of Russian data center firms on whether sanctions and international companies pulling out of the country would impact their development of new facilities. Most companies the publication spoke to suggested expansion plans remain on track, though timelines may have been pushed back.
Andrey Aksyonov, CEO of Ixcellerate, said: "We continue to fully reinvest our profits in the launch of new computer rooms and data centers. We are not abandoning new construction plans."
Linxdatacenter Sales Director Roman Shulimov, added: Over the next year or two, various supply disruptions and even shortages in certain areas may have an impact on the data center industry, but this will not stop its development."
Ilya Khala, CEO of the 3data data center network, said: "At the moment, of course, there will be problems with the supply of equipment, but after a short period of time, new logistics supply chains will definitely appear, including re-export from European and Asian countries."
Pavel Kulakov, founder and CEO of the Oxygen data center network, however, told ComNews that many projects for the construction and expansion of data centers on the market are frozen indefinitely or shifted indefinitely.
"Firstly, due to the fact that deliveries of all types of server equipment, components and spare parts, data storage systems have been stopped in Russia," he said. "Uncertainty in the market is forcing players to suspend investment projects, since there will be nothing to install in data centers. In addition, the world's main vendors of key engineering equipment have stopped deliveries to Russia, sanctions have been imposed on a number of positions, some international companies have simply left the market and refuse to ship something to Russia."