MTN and Airtel have both launched 5G services in Uganda.
MTN launched the service first, doing so Friday, July 28, in the Kampala districts of Lugogo and Bugoloobi.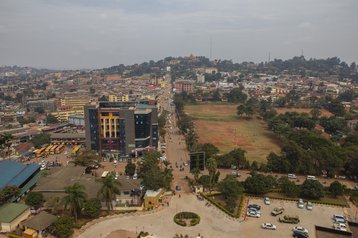 Airtel, which received its 5G spectrum allocation from the government last week, then followed suit over the weekend.
Both operators were granted spectrum by the Uganda Communication Commission. MTN received 700MHz, 2.3GHz, 2.6GHz, and E-band (71GHz-76GHz/81GHz-86GHz), while Airtel secured 800MHz, 3.5GHz, and some E-band spectrum.
"We're incredibly proud to go live with a 5G network in Uganda, and we firmly believe that this cutting-edge network service will play a pivotal role in driving ICT solutions for economic growth and fostering unparalleled digital experiences for all Ugandans," said Sylvia Mulinge, the CEO of MTN Uganda
"For the past two years, we have been actively innovating around the potential of 5G with our partners and we are confident that we have built a strong foundation to grow and support our 5G ecosystem to deliver an exceptional experience for our customers."
South African-based MTN is the largest mobile operator in Uganda with around 15 million subscribers. Airtel is the second biggest telco in the country with around 10 million.
MTN has previously launched 5G services in South Africa, Nigeria, and Zambia.
As for Airtel, the operator recently switched on its 5G network in Kenya.