MTN Sudan has been ordered by the state regulator to restore Internet services in the country.
It comes hours after the operator was told to block the services by the same government regulator.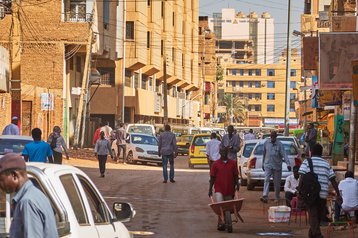 Users in Sudan have since confirmed that Internet services are back up and running.
The services were temporarily blocked due to escalating fighting in the country, as violence between the army and a paramilitary group called the Rapid Support Forces (RSF) rumbles on for control of the nation.
The army unit is loyal to General Abdel Fattah al-Burhan, the head of Sudan's transitional governing Sovereign Council, while the RSF is led by General Mohamed Hamdan Dagalo, who is deputy head of the council.
Fighting has been ongoing for three days, with almost 100 people reported dead, while there are estimates of over 1,000 injured.
Most of the clashes have taken place in the country's capital city, Khartoum, between the rival groups of Sudan's ruling military government.
Both groups had joined forces in 2019 to oust former president Omar al-Bashir, but have recently clashed over a disagreement relating to the integration of the RSF into the military as part of a transition towards civilian rule.