The Montenegrin government is considering the creation of a new state-owned mobile operator.
According to the local publication Mina, the government is conducting a cost-benefit analysis to determine the viability of establishing an operator.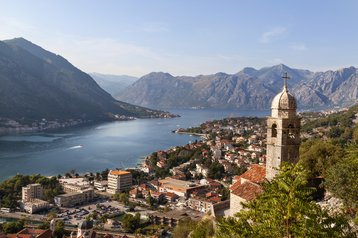 Montenegrin Prime Minister Dritan Abazovic is reportedly keen to launch a new telco to provide the country with a profitable revenue stream.
He told a meeting that the nation's power grid operator Crnogorski Elektrodistributivni Sistem (CEDIS) has a 530km network across Montenegro that could form the basis of the new operator.
A working group is set to be established to weigh up costs around infrastructure, plus the potential coverage and benefits of what a new telco would bring.
"If we see that it makes sense we can go one step further, and if not – no harm's done," Abazovic said.
His plans have got the backing of Finance Minister Aleksandar Damjanovic.
If successful, the creation of a new operator would provide the country with a third operator overall. The two current operators are Crnogorski Telekom, which is a subsidiary of Deutsche Telekom, and MTEL which was formed as a joint venture between Serbia's Telekom Srbija and its Bosnian subsidiary Telekom Srpske.