What a difference a year makes – and some key revisions. One year after vetoing a similar measure to promote data center investment, Missouri Gov. Jay Nixon signed a state senate bill that will provide tax incentives for new and existing facilities in the state. The measure includes state and local tax exemptions for up to 15 years for new facilities, and addresses many of the fiscal concerns Nixon objected to in its previous iteration.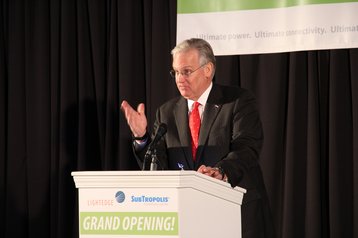 "Nixon vetoed a similar measure last year, saying it lacked protections like minimum job creation and capital investment requirements and would cost the state hundreds of millions of dollars a year," wrote the St. Louis Business Journal in its analysis, adding that "The key features of the latest effort addressed those issues by including a minimum investment, job creation requirements and a cap on incentives."
The bill would provide state and local sales tax exemptions for certain qualifying equipment and utilities used in newly constructed data centers. In addition, these same exemptions would apply to taxes on the purchase of property for building a new data center facility. To receive the tax benefits, applicants must demonstrate that the data center project will result in at least $25 million in new investment at the facility and create 10 new jobs with wages of at least 150 percent of the county average over a three-year period.
The tax break proposal would also provide similar local and sales tax exemptions on existing data centers undergoing expansion, but "will only apply to the increase in expenditures for utilities over the previous year's expenditures," according to the bill's text. To qualify, expanding facilities must prove "at least $5 million of new facility investment over a one-year period and create at least 5 new jobs with wages of at least 150 percent of the county average wage over a two year period."
"Consistent with the fiscally responsible approach to economic development we've pursued from Day One, this bill will help attract high-tech data center investments and jobs – without putting our budget or taxpayers at risk," said Nixon in a press statement, who went on to thank the state legislature for the job creation and fiscal safeguards included in the final bill.
"This is a bipartisan fiscally responsible bill that will create jobs and encourage capital investment in communities across the state," said Sen. Mike Parson, the bill's sponsor.