Legrand-owned Dutch critical infrastructure specialist Minkels has introduced its second micro data center after the MatrixCube.
The MiniCube will be released in the first quarter of 2017.
The Internet of Tiny data centers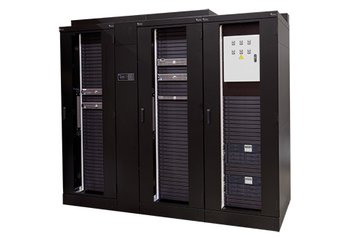 "The data landscape is changing completely, driven by, among others the Internet of Things," Bas Jacobs, product manager at Minkels, said.
"In 2014, there were about 14 billion devices connected worldwide. By 2020 there will be 50 billion. This will also mean a boost for the micro data center market, globally: from 1.7 billion dollars in 2015 to 6.3 billion dollars by 2020.
"This is because centralized data processing is not sufficient for the IoT, for instance because of low latency requirements. The IoT therefore requires this data to be handled locally, for example using micro data centers."
Jacobs also pointed to "small data centers being used as a backup" or as on-prem facilities for companies mostly using the cloud.
Micro data centers have indeed proved increasingly popular, something we looked at in our July/August cover feature: Micro-scalers take on the edge.