Telecommunications specialist Millicom is set to build a data center in Senegal to support the African expansion of its subsidiary Tigo.
The upcoming facility will be located in Diamniadio, in the Dakar region, where the Senegalese government and the African Development Bank are currently building a $120 million digital park.
"Following the launch of our data center in Chad, we are excited to begin a new project here in Senegal," said Cynthia Gordon, CEO of Africa Division at Millicom.
"We are seeing rising demand in the region for data center services and space as companies search for new efficiencies and business opportunities. Tigo is there to help African corporations advance through the adoption of innovative technologies and digital services."
Senegal Emergent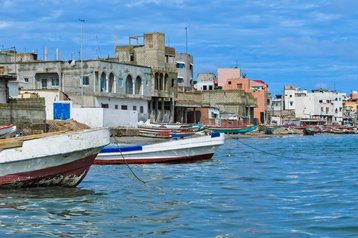 Millicom was founded in Sweden and is currently headquartered in Luxemburg. The company offers a range of digital services to more than 63 million customers in the developing world, primarily under the Tigo brand.
Earlier this year, Tigo opened its first data center in Chad, located in N'Djamena - one of the hottest cities in the world, with an average daily temperature of around 40°C. The facility was built by Swedish modular infrastructure specialist Flexenclosure: it was pre-fabricated in Sweden, packaged and transported to Central Africa.
"Our new data centre represents a significant investment for Tigo Chad which will continue to improve B2B customer experience and ensure operational stability. It significantly expands our data capacity, allowing us to offer our customers in Chad new and exciting business, internet and mobile services," Gordon said.
Now, the company is planning to build a data center in Senegal, where the cloud and colocation facility will support the government-led Plan Senegal Emergent (PSE), designed to position the country as a leader in the region. To this end, representatives of Millicom have met with the Senegalese Prime Minister, Mahammed Boun Abdallah Dionne. Millicom will also be opening a Tigo business office in Diamniadio.
The announcement follows the establishment of Tigo data centers in Tanzania, Ghana and Paraguay – the latter becoming Paraguay's first Tier III certified data center.