Middlesex University has selected British cloud and network provider Exponential-e to provide it with on-demand private cloud technology, aiming to make savings on hardware procurement.
The University said that the new cloud managed service will allow it to easily turn on additional services, such as server provisioning, central processing units (CPU) and network bandwidth, and quickly scale services to add capcity for short of high demand, such as new multi-partner academic research projects. Middlesex also hopes to scale back its Test and development environments.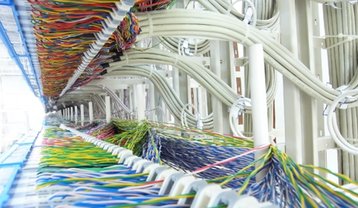 Going 100Gig Ethernet
The services will use Exponential-e's wholly-owned 100Gig Ethernet network, so hosted services will reside on the clean side of the firewall. The network will also give the University greater visibility into activity on its infrastructure and improve security management.
Under the deal Middlesex migrates to a private cloud without having to change IP addresses or firewall policies, and can access those services "down a single piece of fibre and via a single service level agreement that includes billing, and provisioning", according to Exponential-e. 
DCD reported back in December that Exponential-e had signed a contract with Ark Data Centres to expand into Ark's facilities in the UK. The contract initially covered a 760kW data room, but may be expanded as demand grows. 
Ark Data Centres said that it picked Ark for its "security, efficiency, and flexibility," as well as its extensive commercial and public sector experience. Ark's data centres are among the most efficient in the UK, so Exponential-e and its customers could get energy savings and a low total cost of ownership. The Ark campuses are also secure. 
Middlesex is ending a ten-year outsourced data center agreement with IBM.