Midco, the Midwestern telco and provider of Internet, cable, networking, data center and managed services, has begun the construction of a data center in Fargo, North Dakota and will be working alongside Parallel Technologies, who has been tasked with designing and building the facility's IT infrastructure.
Once completed, the $12m, 16,000 sq ft (1,490 sq m) facility will hold up to 250 cabinets, with the company having the option to expand by another 28,000 sq ft (2,600 sq m) in the future if needed.
Weather proof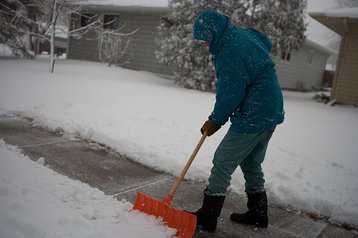 The building, which Midco states will be built to meet Tier III standards, will reportedly be reinforced to withstand harsh weather conditions, as the region is known for unpredictable weather patterns that often see tornadoes in the summer and blizzards in the winter.
The data center will be built with a dual path and within close proximity to a sub-station, with access to local power infrastructure. In case of failure, it is said to have the capacity to provide at least 24 hours of power.
As well as assisting Midco on the project, Parallel Technology will be providing its services to upgrade Midco's two other data centers in Sioux Falls and Yankton, South Dakota.
Construction is due to commence this month and come to an end in early 2018. 
Earlier this year, the Fargo City Commission approved a $500,000 tax break for the facility, and Midco is awaiting a response concerning subsidies from the State of North Dakota.