Microsoft has asked for permission to deploy 72 generator sets on its hyperscale data center campus in Quincy, Washington.
The company has requested an updated air quality permit from the Washington Department of Ecology – which is accepting comments from local residents for the next 30 days.
The move marks a considerable change of direction: back in 2012, Microsoft said it was going to eliminate backup generators from a number of data centers in the US, including its facilities in Boyton, Chicago and Quincy.
Back to the drawing board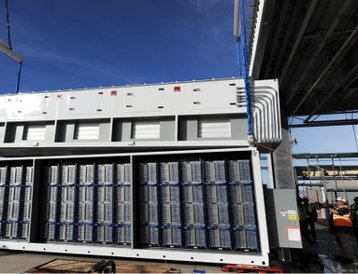 Microsoft opened its first data center in Quincy back in 2007. Today, the campus stretches across 270 acres of land and supports hundreds of megawatts of IT equipment, with its electricity provided by a nearby hydroelectric station and its water plant shared with the City of Quincy in return for a symbolic $10 annual rate.
In 2012, the company announced plans to reduce its reliance on generator sets, ensuring a reliable power supply though fuel cells and diverse grid connections; in the worst case scenario, Microsoft would simply move the workloads to another data center.
But it looks like this strategy hasn't worked out, and Microsoft will have to install millions of dollars' worth of power equipment to provide a total of 210MW of backup power.
The Department of Ecology said that, even though diesel generators release pollutants like carbon monoxide, nitrous oxide, and volatile organic compounds into the air, the data center will meet health criteria if operated according to the permit.
It added that the expansion places Microsoft into a new air permitting category and the company will also be required to submit an Air Operating Permit application within one year after receiving approval to install the new equipment.
In addition to the generators, the updated permit includes 136 evaporative cooling towers.
A public hearing to discuss the environmental impact of the expansion is set for August 27 at the Quincy Community Center.
Microsoft's generators in Quincy have caused controversy before: in 2010, the campus attracted complaints from local residents, including former Mayor Patty Martin, who were concerned about air quality and attempted to get the air quality permit revoked, without success. Microsoft was operating nearly 40 gensets at the time.
In a separate incident, the company was accused of wasting electricity in Quincy, in order to avoid paying fines for not using all the power it was contracted to consume. Microsoft later described the issue as a "one-time event that was quickly resolved."