Becoming the first hyperscale cloud provider in the country to integrate graphics processing units (GPUs) in its data centers, Microsoft now offers three ranges of high compute power Azure virtual machines (VMs) in its UK South region. 
These make it possible to manage troves of data, with use cases ranging from cryptocurrency mining to financial modeling and DNA sequencing. 
Lots of compute for lots of data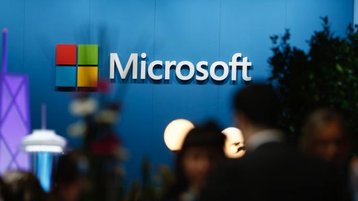 The G-Series, H-Series and N-Series VMs allow developers to create multiple copies of their own computer and run graphic intensive workloads.
The H-series VM is made for data heavy tasks such as computational fluid dynamics and weather forecasting simulations. It is available in six sizes all of which based on Intel's E5-2667 V3 3.2GHz processors equipped with DDRS RAM and SSD storage.
The N-series use Nvidia GPUs and are made for uses such as running real time data analytics, HPC simulations, and deep learning training.
The G series relies on Intel's Xeon processor E5 v3 range, offering 32 virtual CPU cores, 448GB of memory and 6.14TB of SSD space.
Microsoft launched its cloud services in the UK last year, and at the time was the first global cloud company to offer local services in the country, signing up the British MoD and the National Health Service from the get go.
Amazon, Google and IBM have since launched their own cloud regions in the UK, although the latter chose not to build its own data centers.
Azure is now available in 36 regions worldwide, each of which consists of several data centers, with plans to open four further regions in France (Central and South) and South Africa (North and West). The cloud provider recently launched two of its 'US Gov' regions in Arizona and Texas. 
The company's quarterly results published mid-July revealed higher than expected revenue, just short of its $20bn goal.