Microsoft's is bolstering its data centre infrastructure to support the launch of Blockchain-as-a-Service (BaaS) within its Azure service portfolio. A certified blockchain is scheduled to be launched in April as the instant ledger system fights to become a critical foundation for the online financial services industry.
In January 2016, Microsoft showcased some of its developing blockchain-related services in its Azure's development and test labs. Microsoft has invited potential service provider partners to investigate how they could potential attach to and decouple from the blockchain technology using virtual machines.
There are more offerings in the Azure cloud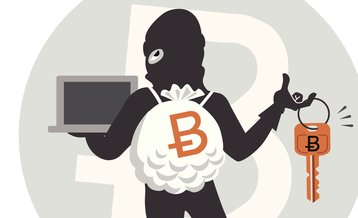 In October 2105 Microsoft launched its first version of Azure Blockchain-as-a-Service which was built on the Etherum platform with ConsenSys. New additions to the BaaS offerings in Azure include a virtual machine running BlockApps STRATO and Go Ethereum on Ubuntu. It built on those with a C++ Ethereum client and is now said to be developing a version of Ethereum on Windows Server. In a related project, it has partnered with cryptographic ledger software vendor Ripple to create a Blockchain proof-of-concept model for 11 banks including UBS and Credit Suisse.
Blockchain - nothing more than a modern-day digital ledger
Although blockchain was originally conceived as an underpinning system for Bitcoin, the focus of the technology's development is now on creating an omnipotent ledger for online financial transactions. In January DCD reported that the banking industry had called on the IT industry for collaboration on the rapid development of a distributed ledger.
The Depository Trust & Clearing Corporation (DTCC), a post-trade market infrastructure body for the global financial services industry, appealed for the industry to modernize, streamline and simplify the flawed design of the financial industry's' infrastructure and address limitations of the current post-trade process.
"The industry has a once-in-a-generation opportunity to reimagine and modernize its infrastructure to resolve long-standing operational challenges," said DTCC President Michael Bodson.