Over the next year, Microsoft plans to require that its suppliers and contractors in the US provide their employees with paid parental leave - as long as they have more than 50 employees and "perform substantial work" for the company.
The move comes after Microsoft's home state of Washington last year passed family leave legislation, including paid parental leave, that will take effect in 2020. Three years ago, Microsoft began requiring that suppliers provide paid time off for their employees - again, if they are "doing substantial business" with the company. A spokesperson clarified to The Verge that means companies whose employees have work "requiring building or network access."
Happy Labor Day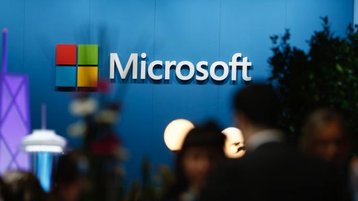 "Over the next 12 months we will work with our US suppliers to implement this new paid parental leave policy," Dev Stahlkopf, corporate VP and general counsel, said in a blog post.
"It will require that suppliers offer their employees a minimum of 12 weeks paid parental leave, up to $1,000 per week. This change applies to all parents employed by our suppliers who take time off for the birth or adoption of a child."
According to the Bureau of Labor Statistics, 13 percent of private sector workers in the US have access to paid parental leave - 22 percent of those in professional positions and 7 to 8 percent of workers in service and maintenance jobs.
Conservative economist Abby McCloskey told The Washington Post: "This is a big change from how paid family leave has been viewed in the past. There's a cultural shift occurring as more employers offer paid leave, which is the good news."
Stahlkopf said: "We recognize today's announcement comes during an ongoing national dialogue about the importance of paid parental leave. The case for paid parental leave is clear. Studies show that paid parental leave enriches the lives of families."