Microsoft has signed a corporate power purchase agreement (PPA) with energy firm NTR for wind energy in Sweden.
The Redmond company will draw energy from the 86MW Norra Vedbo wind project owned by NTR and Reichmuth Infrastructure, which is expected to go into operations in Q4 2022.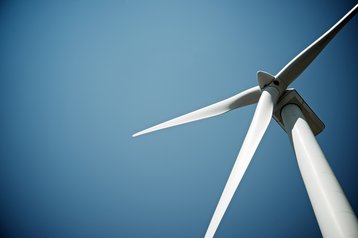 Microsoft opened its Sweden Central Azure cloud region in November. NTR said the long-term power purchase agreement assists Microsoft in its plans to offset its Sweden data center region; Norra Vedbo will consist of 20 Vestas V150 4.3MW turbines.
This week also saw the 254MW Stavro wind farm in northern Sweden come online. Asset manager Prime Capital said the wind farm complex will operate under corporate power purchase agreements (PPAs) with Google to power its data centers in the region as well as Swedish forestry and paper company Holmen AB. The search giant doesn't currently have any data centers in Sweden – though it does in neighboring Finland and Denmark – but it recently received planning permission for a facility in Horndal.
In the US, Walton Electric Membership Corporation (EMC) and Silicon Ranch announced that three new utility-scale solar facilities supporting Meta/Facebook's data center operations in Georgia are now live. The two companies have now completed the installation of six projects totaling 435MWAC on behalf of Meta.
Silicon Ranch partnered with IEA to construct the 100MWAC Lumpkin Solar Farm, located in Stewart County, and McCarthy Building Companies to build the 80MWAC Lancaster Solar Farm in Colquitt County, as well as the 107MWAC Snipesville II Solar Farm in Jeff Davis County. Work has begun on a seventh project, the 125MWAC DeSoto I Solar Farm in Lee County.
In Brazil, France's Voltalia said this week it will increase the capacity of a proposed solar farm to 87MW after Spanish telecoms group Telefonica added 27MW of capacity to its initial 60MW power purchase agreement (PPA) to serve its Vivo cell phone network.