Microsoft has signed a 24/7 energy matching deal with Engie in Texas and solar PPA in Poland, while Amazon has signed another energy deal to procure solar power in Spain.
Microsoft partners with Engie in Texas, solar PPA in Poland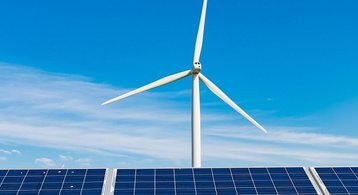 This week Engie Energy Marketing announced an agreement to provide renewable energy to cover the consumption of 'select' Microsoft data centers in Texas.
The company said this customized agreement will allow Microsoft to match ERCOT data center load with clean power from Engie's portfolio of wind, solar, and battery projects in Texas.
"Microsoft continues to be a leader in the market for corporate renewable energy procurement and a key alliance for Engie in the net-zero energy transition," said Ken Robinson, Engie Energy Marketing NA president and CEO.
"We are proud to help them achieve their ambitions, where many other companies continue to struggle. Our goal is to grow our 24×7 hourly carbon-free matching program in key markets with electricity generated from zero carbon energy sources including wind and solar."
Adrian Anderson, Microsoft general manager, renewables and carbon-free energy, added: "We are excited that this project has kicked off and will provide us meaningful insight into future hourly carbon-free program design. We look forward to working with Engie to meet our 100/100/0 goals."
Several vendors are experimenting with 24/7 energy matching, including Microsoft, Iron Mountain, and Norway's Bulk. Google has said it plans to shift to 24/7 clean energy by 2030.
In Poland, Microsoft has signed a solar PPA with Lightsource bp. The cloud company will off-take energy from a 40MW solar farm.
"We are pleased to complete our first agreement with Lightsource bp, thanks to which we can accelerate the decarbonization of the Polish economy and fulfill our commitment to be carbon-free by 2030," Microsoft's Anderson said.
Kareen Boutonnat, general director of Lightsource bp for Europe and the Asia-Pacific region, added: "The agreement with Microsoft is another contribution of our company to Poland's ecological future and supports our goal of supporting the decarbonization of the growing Polish economy."
AWS signs solar energy deal in Spain with Abdul Latif Jameel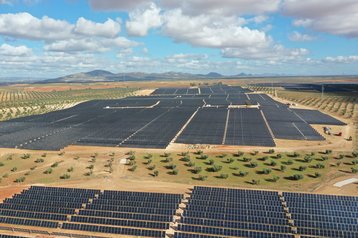 This month also saw Amazon announce an energy agreement with Abdul Latif Jameel.
Fotowatio Renewable Ventures (FRV), part of Abdul Latif Jameel Energy, will provide renewable energy from five solar projects in Spain to power Amazon's operations. One plant is live, and four more are due for completion in 2024; once all live the companies said the farms will generate 1.5TWh of energy annually.
Abdul Latif Jameel, a conglomerate operating across mobility, energy, health, and financial services, will also utilize a number of AWS services as part of its digital transformation efforts.
"FRV aims to drive innovation and develop solutions that can make renewable energy accessible to everyone," said Fernando Salinas, managing director, FRV Iberia. "This strategic collaboration with Amazon will enable us to continue contributing to the decarbonization of the electricity sector and its independence from fossil fuels to drive economic, social, and environmental advancements for future generations."
"We are excited to collaborate with Abdul Latif Jameel, a company dedicated to continuous improvement and positive change, to drive innovation that will help build a greener future," said Yasser Hassan, AWS managing director of commercial sector for Middle East, North Africa, and Turkey (MENAT).
"By collaborating with Abdul Latif Jameel on its cloud-first strategy and advancing the use of renewable energy, we can drive significant progress toward our shared goals of reducing carbon emissions and creating a more digital and sustainable future."